Our team of audacious, experienced communications possesses unrivaled grit, tenacity, resourcefulness, and local experience. We stop at nothing to get strong results for our clients by driving reach and inspiring consumer engagement.
We have offices in New York City and Atlanta with local presence in Los Angeles, Atlanta, Chicago, Washington DC, Baltimore, Detroit, Charlotte, Philadelphia, Newark, St. Louis, Houston, Miami, Seattle, Las Vegas, and San Francisco.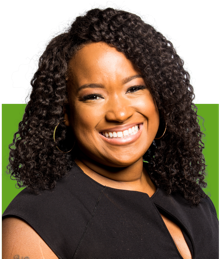 Shante Bacon
FOUNDER
When Fortune 500 companies and brands, superstars and icons, politicos, and big networks need to make a powerful statement about the world around them, they look to Shante Bacon.
She is ready to 'answer the call' with an open-minded viewpoint of the human conditions that shatter everyday opinion and delivers fresh thinking. As the CEO and Founder of One/35, she is committed to serving and developing campaigns that resonate with urban youth and entrepreneurs.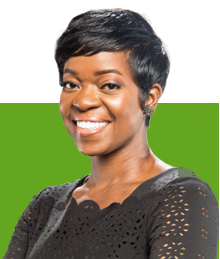 Saptosa Foster
MANAGING PARTNER
Saptosa Foster is an award-winning communications strategist with over a decade of experience in public relations and media. She currently serves as managing partner of the One/35 Agency, a strategic communications firm based in New York and Atlanta. At One/35, Saptosa oversees campaigns for clients such as Google, the Oprah Winfrey Network, and Fox Broadcasting Company.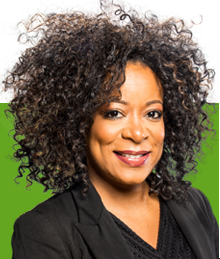 Catrice Armstrong
Catrice Armstrong is a skilled PR/Brand Strategist with over 13 years of sales, marketing, and business development experience. In January 2015, Catrice founded public relations firm PR Werks, which specializes in media relations, talent placement, and strategic partnerships. Prior to her path as an entrepreneur, Catrice honed her sales and communication expertise at The Michael and Juanita Jordan Endowment Fund, Quaker Oats Corporation, and Merck Pharmaceuticals.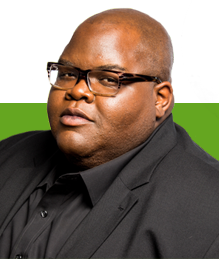 Christopher Sibley
CEO of The Sibley Firm, Christopher has ten years of experience in public relations and event management. Before establishing The Sibley Firm, Christopher worked at Ascension Lutheran Church ELCA, where he was responsible for coordinating events in the South Central area on behalf of the Youth & Family Ministries.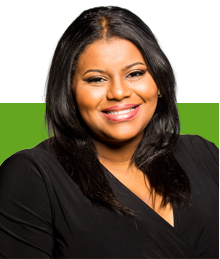 Syreta Oglesby
An account manager at One/35, Syreta is a results-driven publicist with a reputation for "making it happen" and creating strategic partnerships. Syreta has developed and executed campaigns for key talent and influencers such as Swizz Beatz, Busta Rhymes, Fat Joe, Egypt Sherrod, and Raheem DeVaughn.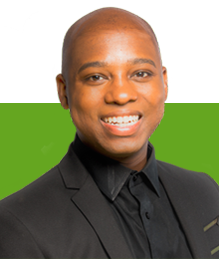 Vaughn Alvarez
Vaughn is a Publicist specializing in media relations, influencer wrangling, and faith-based communications. With over ten years of experience in the gospel and mainstream entertainment industries, Vaughn has booked over 350+ broadcast radio interviews, has amassed a strong record of print bookings, and continues to grow and foster a host of national/local television, online, and talent contacts.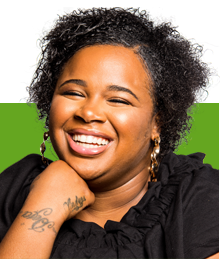 Nabilah Smith
A graduate of Kean University with a degree in Media Communications, Nabilah is an event coordinator at One/35, where she handles logistics and event production for projects such as Fox Broadcasting's "Star" and "Shots Fired" and the Fox Searchlight documentary Step.